CHANGE OF SEASON                                                              September / October  2022
Dear Brothers and Sisters in Christ,
Today was hot in Darwin.  I have been aware for a month or so that the weather was changing.  The cool Dry Season is gone and in its place are balmy nights and warm days with slowly climbing humidity; not yet 'build-up' but heading in that direction.  Yesterday some huge towers of fluffy clouds built throughout the day and today is just plain HOT!
The change of seasons is again upon us.
I am feeling a bit reflective these past few weeks, having recently visited my dear Dad in Adelaide.  He is 94 years old and in a different season of his life now, than he was even 10 years ago.  It seems to me that life has a flow, like the seasons which have a flow.  Each season brings a change of weather.  The trees and flowers mark seasonal changes.  The right fruit for that season appears on the trees and tells us which birds, land animals and sea life are around.  Even the sunsets look different from one season to the next.  We see it and we feel it.  I think our lives are a bit like that too.  There are seasons in our lives.  Have you noticed that?
In my role as Moderator, I have been able to move around (since travel restrictions have been lifted) and this means that I have experienced different seasons in different places around Australia as well.  Winter in the APY Lands and Alice Springs was a cold shock especially camping under the stars in swags at Kalka.  The cold, dry desert air at night and the cloudless skies made the stars pierce the blackness and sparkle with joy.  In a week I will visit Broome and Mowanjum and I expect it will be warm and humid there.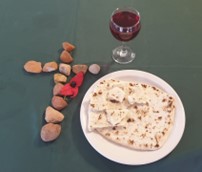 Sometimes I laugh to myself how we Balanda and mainstream western culture name the seasons.  Summer, Autumn, Winter and Spring.  Four seasons of equal duration.  Each season beginning on the first day of a new month, December, March, June and September.  We tend to relate the seasons to the calendar and then say that things are late or early depending on what is happening with weather, birds or crops.  First nations people are more likely to look to nature for the signs of the seasons and when the dragon flies emerge in numbers they know the 'dry' is coming; or when the mangoes are ready to eat the 'build up' is beginning, for example. This approach of 'reading the signs' is much more in tune with the flow of the seasons.  As I grow older I think I am more open to read the signs of the seasons of creation and also to read the signs of the seasons of life.  What about you?
What season of life are you in at the moment?  Is it a change of season?  Is a new season beginning?  Or are you aware that a season is about to end?  'Endings and new beginnings' is a strong Christian motif.  The end of one season brings the beginning of a new season.  Always!  Even when we die, we believe through faith that one season has finished and another season has begun, in our relationship with God.  Whatever season you are in, may it bring real blessings to you and your loved ones; may you be aware of God's presence in the power and spirit of that season; and may you trust that things are unfolding through the seasons of your life in ways that offer new possibilities, new beginnings and new life.
I have a strong sense that a new season is beginning in the life of the Northern Synod.  I am not sure what the shape of that season might be, but I do trust the mercy and goodness of God.  I trust God to lead our people into this new season in ways that will see strong relationships, deep listening and hearts full of thanks for all that God is doing in our lands and amongst our people.  I believe that God is leading us and preparing us for the season to come.  Maybe the season we are going through is a season of preparation for what is to come.
Do you remember the popular folk song 'To Everything Turn, Turn, Turn'?  It was written by Pete Seeger as a protest song around the time I was born and I remember it on the radio when I was a child.  It was sung by Pete Seeger, by the Byrds, and the Seekers recorded it for their 1966 album 'Georgie Girl'.  Even Rick Springsteen recorded this; Dolly Parton and Amy Grant too, and many others.  It's a classic.
The song is based on Ecclesiastes 3: 1-15 and affirms that life has many seasons.
It was used as an anti-war song appealing to people to work for a season of peace.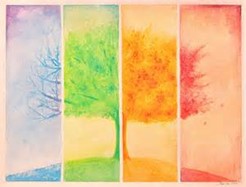 Here are the words:
To everything turn, turn, turn,
There is a season turn, turn, turn,
And a time to every purpose, under heaven
A time to be born, a time to die
A time to plant, a time to reap
A time to kill, a time to heal
A time to laugh, a time to weep
Chorus:   To everything turn, turn, turn, . . . . . . .
A time to build up, a time to break down
A time to dance, a time to mourn
A time to cast away stones, a time to gather stones together
 Chorus:   To everything turn, turn, turn, . . . . . . .
A time of love, a time of hate
A time of war, a time of peace
A time you may embrace, a time to refrain from embracing
Chorus:   To everything turn, turn, turn, . . . . . . .
A time to gain, a time to lose
A time to rend, a time to sew
A time for love, a time for hate
A time for peace, I swear it's not too late                 Songwriter: Pete Seeger
Here is a link to the actual Bible passage (NRSV), if you want to read it:
https://www.biblegateway.com/passage/?search=Ecclesiastes+3%3A1-15&version=NRSVACE
Verse 14 reminds us
14 I know that whatever God does endures for ever; nothing can be added to it, nor anything taken from it; God has done this, so that all should stand in awe before him. 
Whatever season you are going through in your life, may I encourage you to observe the changing seasons of creation around you and to remember that the things that God is doing endure forever.
Observe these things, be aware in the changing seasons that God is doing things so that we might all stand in awe, give thanks and praise God in all the seasons of our lives.
From Central Australia:  Mangarta kililpi – the quondong star (red one)  When we see this it means that the mangarta (quondong) will be ripening and the emus have laid their eggs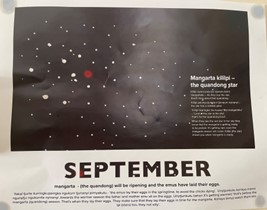 God bless you all.
Grace and Peace.     The best is yet to come,
Rev Tony Goodluck    (Nangarridj)
Moderator      Northern Synod      Uniting Church in Australia                                                  Mob: 0498 680 215      Email: tony.goodluck@ns.uca.org.au
Living on Larrakia land      Born on Jaitmatang land                                                                  Raised on Jaitmatang, Woiworunn, Maarku and Larrakia land