Nightcliff Uniting Church

Contact Details Our web site is currently undergoing renovations
21 Cummins Street, Rapid Creek NT 0810
Minister
Rev Felicity Amery Email: felicity.amery@gmail.com
Secretary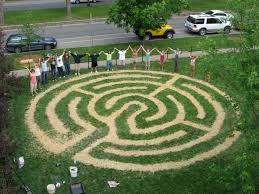 Russell Williams
Email: russwill59@bigpond.com Worship Times
Sunday
10.00 am Informal and participatory. Young children welcome and included in worship. We are a gathering of women and men and boys and girls who together share in leading, exploring and enjoying worship in lots of different forms.
Congregation Activities and Projects
Ecumenical Taize Service: First Wednesday of the month at 7.30 pm Taize is a candle-lit sung meditation, including prayer, chant and son. All Welcome! Soak Evenings: 6.30pm Second Sunday of each month. Everyone is welcome to come and connect with and praise the Lord through contemporary back to back worship music. Youth Group: Sunday evenings fortnightly for year 7 onwards.
Op Shop: operates every Friday afternoon from 4.00 pm to 6.00 pm and every Saturday morning between 9:00 am and 12 noon, along with 'Frilly's' for morning tea. (To contact the Op Shop call 08 8985 2658)
Frilly's: Our shaded, out-door coffee and cake venue operates every Saturday morning between 9:30 am and 11:30 am.
Mulch Pit: Our community Garden project.
Easter Services
Maundy Thursday 7-9am and 4:30-6:30pm Prayer, Reflection. Activity – foot washing
Good Friday 7-9am and 4:30-6:30pm Prayer, Reflection. Activity – Nails, silence 1:30pm Stations of the Cross. Karama (In the park) Holy Communion service at Karama 2.30pm Easter Sunday – Dawn Service 6.30 am. Sunrise Park, Rapid Creek Foreshore
Christmas Services
Blue Christmas Prayers – Wednesday 22 December at 6.30pm Christmas Eve: 6.00 pm (Service at Karama UC)
Christmas Day: 9.00 am New Years Eve: 6.00 pm (Service at Karama UC)