FROM THE MODERATOR
"I lift up my eyes to the hills – where does my help come from? My help comes from the LORD, the Maker of heaven and earth." Psalm 121:1-2
Psalm 121 is the "Song of Pilgrimage". One of the Psalms used by pilgrims on a journey to climb Mount Zion during large parties in the Temple. To this day, this Psalm is also used to mark the start of a journey. Over the last few months all our attention has been devoted to the pandemic. The psalmist fully understands that it will be a great advantage if we have a perfect God. That is why it is said that God will guard against all accidents. He safeguards your life and protects us from now until forever.
The Lord will Protect you
The Lord will keep your soul
The Lord will Guard your going out and your coming in
From this time forth and Forevermore
God does not only guard us from enemies who want to harm us. But He also protects us from all kinds of hardships and problems in our lives. He walks with us; therefore, we can say: "The Lord Is my Keeper and Shade, yesterday, today, tomorrow and Forever." Amen
One who blessed their worth was gone
gone the healing hands the voice
speaking justice stilled – yet dawn
found them ready to rejoice
Written by Laurence Lee Levett-Olson

Rev Thresi Mauboy
---
FROM THE GENERAL SECRETARY
Greetings all in the name of Christ!
This is the news we have been waiting for from the NT Government Chief Minister.
While maintaining physical distancing and good hygiene practices the Northern
Synod and its congregations will be able to operate within the following stages.
Stage 1 – Friday 1 May 2020
Although personal gatherings including outdoor weddings and funerals are now allowed, All Uniting Church properties including chapels, halls, Op shops will remain closed until 15th May 2020.
Stage 2 – Noon Friday 15 May 2020
All Uniting Church properties including chapels, halls, Op shops will be allowed to open for indoor gatherings for a maximum of two hours.
This means congregations will be able to begin worship services on Sunday 17th May. The entire time for people being inside the church, including fellowship after church, will be two hours maximum while still adhering to physical distancing and good hygiene practices. Please remember to reorganise chairs and sitting in pews according to the physical distancing a day before gathering for worship, bible studies and church community fellowship.
All congregations are required to complete their own COVID-19 Safety Plans (The form will be available online from 5th May 2020). A copy of this safety plan must be sent to the synod office immediately by Thursday 14th May 2020.
Each church council, however, is free to decide whether to open their church properties under the two hour restriction or wait for the unrestricted access on 5th June 2020.
Stage 3 – 5th June 2020 – No restrictions.
Thank you for your support and feel free to stay in touch with the office on 08 8982 3400 or email admin@ns.uca.org.au if you have further questions.
In Christ,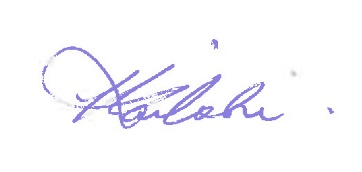 Rev Haloti T Kailahi