From the Moderator,
"Jesus came and stood among them and said, "Peace be with you!" John 20:19b
There is a sense of fear felt by the disciples after Jesus, the Teacher, left them. That fear makes them experience instability. They must gather secretly. But in the midst of that fear, Jesus came to show Himself as the resurrected Son of God saying, "Peace be with you." The news of the resurrection has changed the fear of the disciples giving them a sense of peace, as they were sent to proclaim the news of the resurrection.
The news of the resurrection brought by Jesus has enabled and pushed the disciples to be more active in becoming God's messenger in proclaiming it to others including us. The resurrection of Jesus is the core of our faith, the resurrection is what continues to move us to do God's mission in the midst of the world today that is dealing with COVID-19. The power of His resurrection can restore all. There is no need to fear because God will continue to be with us with His Holy Spirit. Difficulties, fears, and doubts; when we have to worship in our household or online, God continues to show His love and mercy to us. "Peace be with you!" This allows us to fight for and proclaim peace, justice and the integrity of God's creation. Amen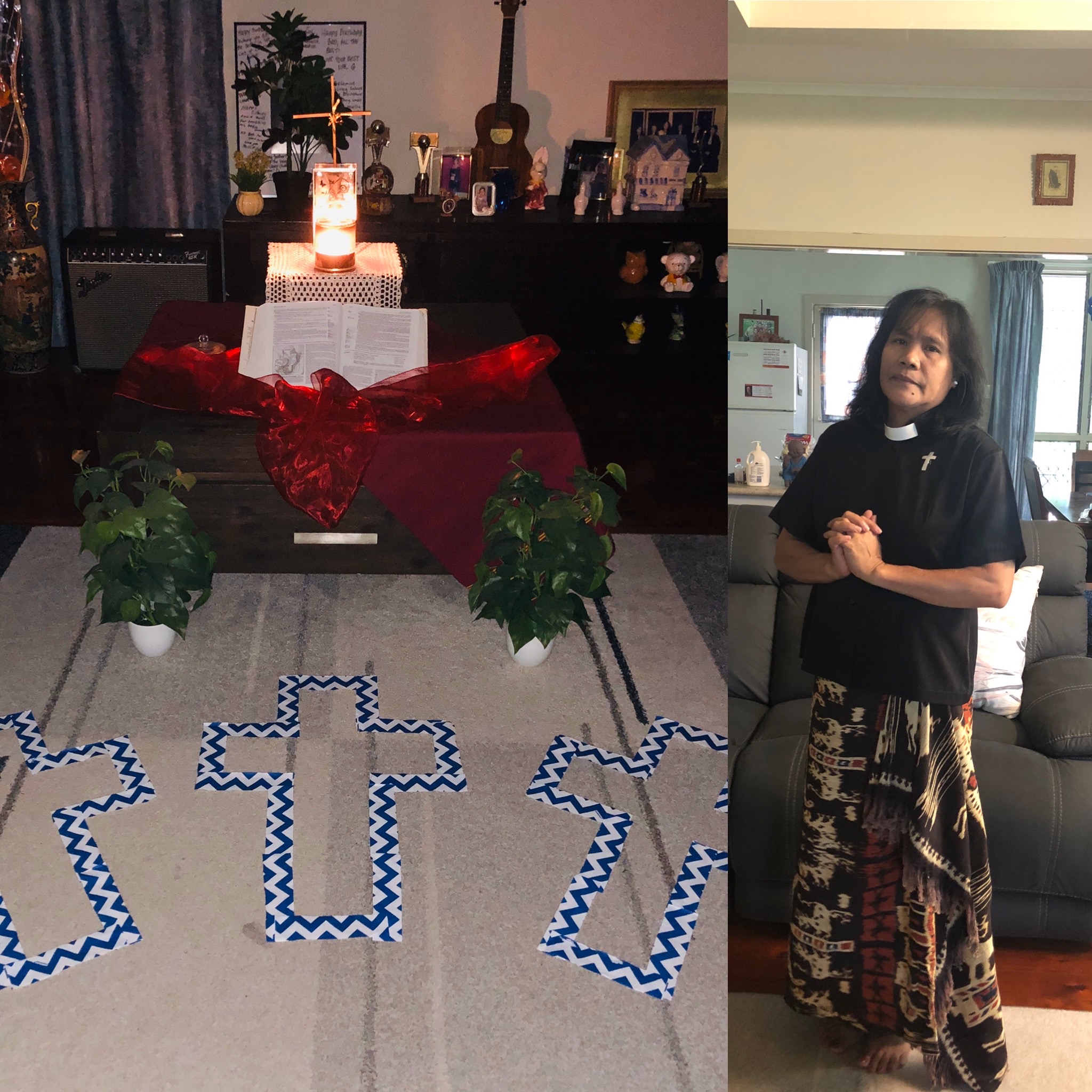 PRAYER
Almighty Father, the creator of the universe. You appoint us to be the ruler of all moving and non-living creatures and gave us ownership over them. But in many ways, we have disappointed You, and for that we ask for forgiveness.
In dealing with the Coronavirus that still continues to threaten the health and well-being of all people. Including economic instability, security and social life, we humbly and confidently request your healing and recovery, especially for those who have been affected by this pandemic.
Protect the safety of the hospitals, doctors, nurses, pastoral care officers, immigration officers who guard every border, police, army, and security who dare to protect the country and the world in this pandemic.
Be thy will, O Father, remove this suffering from us. Because we believe the power of the resurrection of Jesus Christ with the power of the Holy Spirit is able to turn fear into strength and endurance. Our faith is strengthened because the new hope God has given us. Amen

Rev. Thresi Mauboy Wohangara
---
From General Secretary,
I hope you had a spirit-filled Easter celebration. I have received wonderful news and exciting stories about how our members managed to attend worship services on-line during Holy week. We all affirmed on Easter Sunday "Jesus is Risen and He's Risen Indeed".
Congratulations to all our Ministers / Pastors, Chaplains, congregations and agencies for continuing to support our worshiping community. These are testing times for our faith and are challenging for those who have struggled to adapt to new ways of doing things. Being in our comfort zone and in familiar places with familiar people and suddenly being asked to change is not easy for anyone. Unfortunately, those decisions are hard but we know they are necessary. However, amidst such changes, we find new and creative ways of being CHURCH.
People were worshiping at home and conducting their own Easter service with their families and how nice is it to see the family time together of opening the WORD, sharing communion, prayer and fellowship together. I managed to organise a video conferencing service on Good Friday for all my family members in Australia. On Easter Sunday I also conducted a worship service with my extended families in Australia, Tonga and NZ. It was a wonderful worship time despite singing those familiar hymns at different beats with echoes and finishing each verse at different time. Anyway, it is a new way of worship but it allows us to meet others that we normally do not see face to face. My eldest sister in Tonga commented, "thank goodness for COVID-19 as I have not seen your face for nearly two years". I said, "yes same here, thanks be to God". I am sure that this current self–isolation has brought new wonders and discovery to you and your loved ones and friends including our church members. All of a sudden, we tend to be busier and intentional in seeking and contacting others. Please keep it up.
There is no change to the Northern Synod previously advised practices. Please continue to uphold them. I am aware that some congregations are still using their church sanctuary by the Minister to conduct worship services on-line to their congregation. Please note that the official direction from the NS is not to do so. Even though it is still allowed in other denominations for their Priests/Ministers with assistants to conduct services from their church buildings and chapels, we took a tougher and a safer stance. Our decision goes beyond the governments advice but the total lock down is in line with other synods of UCA. Once again, I would like to encourage all Church councils to consider a total closure until further notice. The Minister/ Pastors and the administration support are still allowed to go to the church office if safe to do so when needed but still apply the social distancing. I am sure Ministers/Pastors/Chaplains and Lay Leaders will still be able to conduct such on-line worship service and bible studies from their home. Thanks for your help.
Again, thank you for caring for each other during this time and we will continue to update you each Friday. Feel free to stay in touch with the office on 08 8982 3400 or email admin@ns.uca.org.au.
In Christ,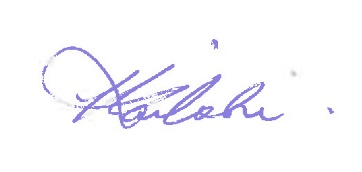 Rev Haloti T Kailahi