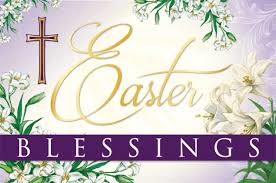 FROM THE MODERATOR
In recent years a lot of our activities have been carried out in order to welcome Good Friday and Easter. Whether inside or outside the church building even combining with several churches in formal ceremony. We practice rituals such as walking the cross, or the washing of feet just as Jesus had done to his disciples. It seems as though we want to take the mandate given to Jesus, and imprison God within the limits of our own humanity. The Lord Jesus himself was actually unable to undergo the suffering inflicted on Him, when He said: "My Father, if it is possible, let this cup of suffering be taken away from Me."
The key to understanding Jesus' suffering lies in knowing what He meant by the cup. The "cup" in the bible is an allusion to God's blessing or the wrath of God (Psalm 75: 9) by which suffering will be inflicted on humans. Therefore, the most satisfying explanation of the cup is, to relate it, to the wrath of God, which will be poured out on Christ, when He becomes the holder of sin for man. God's wrath on sin will not subside, until there is an atonement for the sins through sacrifice. Sin is like a debt to be paid, the sin of all mankind is passed on to Jesus Christ as the Holy Lamb.
Likewise, as a child of God, Jesus is able to free himself when suffering before the judgment of Pilate. But Jesus' answer before the Passion is, "yet not my will, but yours be done" a sign that Jesus submitted to His Father's commands. He did not put aside his duties and responsibilities given by his father, even though he is able to. In a state of humility as a human being, Jesus Christ showed absolute obedience to His Father.
This is the same message for us when the Lord Jesus was nailed to the cross. The curtain in the blessed room and the court of the temple was split. God wants to declare that He is beyond a man-made temple. In Jesus, He broke through death and freed humans from the confines of sin that alienated us from Him, and allowed us to freely communicate directly with Jesus through our prayers. A relationship with God, or more precisely prayer, is personal communication with God. Jesus set an example for his disciples by praying, both in safety and in danger. This attitude of prayer by Jesus can be seen, as a concrete teaching and example so that we may always pray and follow the will of God Almighty.
Right now, in the midst of the COVID-19 pandemic, when we Christians are going to celebrate Good Friday and Easter and church buildings have been forced to close. All the magnificent church buildings that are crowded every Easter, this year are empty. What is the purpose behind His silence? God is reminding us as a church, that we have long 'imprisoned' God in worship buildings and in ceremony. We forget our duty as "ecclesia" to get out of the building and serve God outside the church walls. Serve Him, in those who are thirsty, hungry, imprisoned, displaced and marginalized. Those who are unable to reach our worship buildings. Search and find them, because God is with them, not just in the church building.
This Easter we are called to light His lamps in high places, no longer under bushels. So that His light, reaches a wider place, giving new hope to mankind who is walking in darkness and fear. The death and resurrection of Christ has destroyed the power of death, and brought new hope for all humanity. When one candle in the church building is extinguished, thousands of other candles are, being lit in the homes of believers to pray for whole creation that is loved by God.
Amen.

Rev. Thresi Mauboy Wohangara
---
FROM THE GEN SEC
Easter time is a very important time for Christians through Jesus' journey in Holy Week and especially Maundy Thursday, Good Friday and Resurrection Sunday. Our prayers are with you all as we remember the death and New Life of Christ and in Christ Jesus.
We become stronger when in solidarity and in doing everything possible to overcome the current intrusion of COVID-19 in our lives. Please continue to commit and uphold the current practices as I have previously advised the Northern Synod and look out for each other.
The NT updates today on Thursday 9th April 2020 are as follows:
• 2999 tests have been conducted with 28 confirmed cases. 2 people have recovered. I am sure this statistic will continue to change, but our safe practices through our synod office and congregations will not change.
You can find updated information on COVID-19 by the Federal Government through WhatsApp or the application "Coronavirus Australia" available on iTunes or Google Play store.
Unfortunately, NO Uniting church property will be opened at all during Easter weekend, and I am sorry about the impact of church closures at this important time. This applies to all church buildings in communities too. Staying at home and self-isolation is still our current practices.
There are ways of connecting on-line as a worshipping community through various means of communication and you can find some information here on our website.
The office is closed during Easter and will reopen on Tuesday 14th April 2020. Feel free to stay in touch with the office on 08 8982 3400 or email admin@ns.uca.org.au with any question about synod operations and COVID-19 related decisions.
We will continue to update you each Friday.
Wishing everyone an Easter Celebration with a difference, but remembering the journey of Christ was not easy but triumphant over death at Easter sunrise.
In Christ,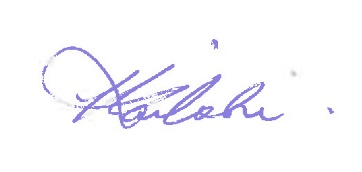 Rev. Haloti T Kailahi