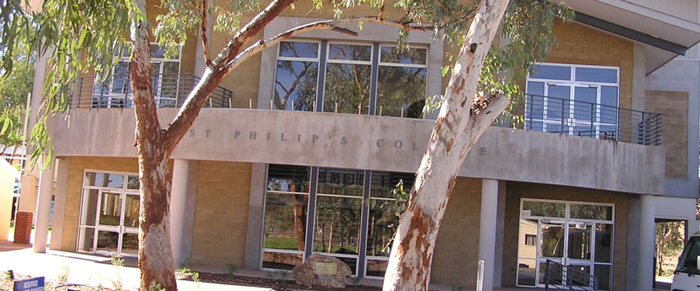 Located in Alice Springs, capital of Outback Australia, St Philip's is a Uniting Church co-educational Boarding and Day School for students in Years 7 – 12.
Our boarders come from diverse geographic and economic regions throughout the Northern Territory, South Australia and New South Wales. Their different backgrounds and life experiences, goals and ambitions create enormous diversity under one roof and provide a tremendously stimulating and challenging environment in which young people can learn and grow.
These young people are the sons and daughters of long-established residents and newcomers to the north Australian outback. Their parents manage cattle stations, are nurses, teachers, social workers, store keepers, administrators, policemen, mining company employees and members of isolated Aboriginal communities.
Adding further to the diversity of their educational experience is the clientele of the St Philip's College day school whose families live in Alice Springs. They reflect Alice Springs' multi-cultural mix of people, many of whom have come from elsewhere. These people include scientists, linguists, sociologists, anthropologists, palaeontologists, computer experts, defence personnel and members of a large American community servicing the US-Australia joint defence force facility at Pine Gap.
Conscious of its geographic isolation, the school works hard to offset this, with the result that within the College and the Boarding House in particular, there is strong international flavour and constant encouragement for students to participate in a wide range of activities and opportunities which broaden their horizons.
With strong academic excellence and a widely accredited Outdoor Education and Performing Arts program, St Philip's College provides opportunities for students that will endeavour to develop their individuality, strengthen leadership skills and create a well rounded individual, prepared for life after school.
---
Contact Details
Schwarz Crescent, Alice Springs NT 0871
Phone: (08) 8950 4511
Fax: (08) 8950 4522
Email: info@stphilips.nt.edu.au
Website: www.stphilips.nt.edu.au