From the Moderator
"12) Greet one another with a holy kiss. 13) All God's people here send their greetings.May the grace of the Lord Jesus Christ, and the love of God, and the fellowship of the Holy Spirit be with you all." 2 Corinthian 13:12-13
Since the occurrence of COVID-19, our regular routine of shaking hands has been replaced with speech, we say: Nameste, shalom, Way palya, Nhämirr nhe, gigi ganman, how are you?, apa khabar. In our greetings that we say, we are unconsciously keeping the values that emphasize the appreciation of others. In many ecclesiastical meetings the words above are always used to greet others. Paul also likes to greet. In many of his letters he always takes time to greet his friends and congregation that he serves.
Due to the tensions of life, we become reluctant to greet each other so that the relationship becomes bland. If we reflect on God's word we can read, we can see in fact that Paul advised us to greet one another, rejoice and live in peace. Thus every greeting we say is a way to bring peace and joy.
What we should consider when the as the government begins easing restrictions, let us start our day, our service with words that bring joy and peace. Greetings to you, Nameste, shalom, Way palya, Nhämirr nhe, teeth ganman, how are you? apa khabar, greetings to us all.
Prayer
Teach us God to give greetings to each other as a sign of love, Amen.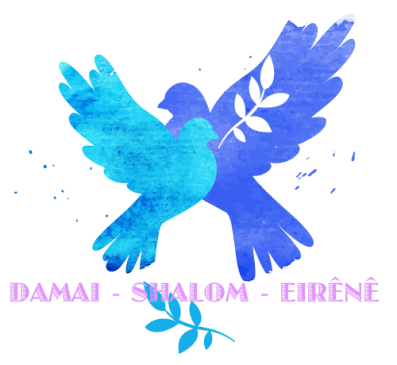 Rev Thresi Mauboy wohngara
From the General Secretary,
RE: COVID-19 Update – 6 June 2020
The Northern Territory Government's COVID-19 Stage 3 of the 'Roadmap to Recovery' starting noon Friday 5th June significantly changed restrictions as part of NT's 'New Normal'.
The two hour limit has been lifted for activities in places of worship including worship and other gatherings throughout the week.
If by chance you have not submitted your COVID-19 safety plan nor sent it to the synod office, please do so before you open your buildings. This must be done as a matter of urgency.
Regardless of where we are, we must take responsibility for the safety of ourselves, all we worship with and all others we come into contact with, if they are known to us or not. There are principles that remain for us in the Northern Territory that are mostly similar and if not the same in other states and territories.
Physical distancing
A minimum space of 1.5 metres between you and other people who aren't known to you.
If you need to be facing another person and closer than 1.5 metres apart minimise contact to less than 15 minutes.
Hygiene
Avoid touching your face and cough and sneeze into a tissue or into your elbow.
Hand washing with soap and water for 20 seconds or use hand sanitiser before and after any contact with surfaces such as playground equipment that is used by more than one person.
Regularly cleaning and disinfecting surfaces that are touched by more than one person – e.g. phones, door handles, benches, equipment, toys etc.
Avoid sharing cups, utensils and cigarettes.
Below are details on other COVID-19 restrictions that have been lifted for the Northern Territory with some mention on the border restrictions for SA and WA because of the geographical reach of the Northern Synod into APY land in SA and Broome and Kimberly in WA.
Northern Territory
Some of the changes under stage 3 may not be relevant to you or the synod but I would like you to be more informed wherever possible.
As of noon Friday 5 June, those in the Northern Territory can:
Operate all licensed gaming activities including a TAB.
Resume officiating, participating and supporting the playing of team sports such as football, basketball, soccer and netball.
Attend any cinema or theatre, concert hall, music hall, dance hall, nightclub or any other similar entertainment venue in approved configuration.
Attend an amusement venue.
Attend a bar without food being consumed.
Operate and access all previously restricted services at a place that provides beauty therapy and/or cosmetic services including facial care.
Operate and access all previously restricted services at a place that provides tattooing or body art such as branding and piercing.
Attend an amusement park, community centre, recreation centre or play centre.
Attend an arena, stadium, sporting facility including community and sporting competitions with spectators in approved seating configuration. However, if above 500 people the event requires a separately approved COVID-19 Safety Plan.
All businesses, facilities and services previously restricted can now resume ensuring adherence to key principles.
All non-essential travelers must undertake 14 days quarantine at a designated location. On 15 June, the location of quarantine can be chosen by the traveler.
Western Australia
As of Friday 5th June, most regional travel restrictions in the WA have been removed meaning travel is now permitted throughout all regions within WA except for entry into remote Aboriginal communities. The strict border controls remain with the requirement that no one can enter WA without an exemption.
South Australia
There are no restrictions in travel within SA. Non-essential travelers can enter SA but will be required to identify a suitable place of quarantine, travel directly to that location and self-quarantine at that location for 14 days.
In closing, I ask that you keep up to date with COVID-19 advice and developments on Northern Territory and Federal Government websites:
https://www.health.gov.au
I thank you again for acting so responsibly as we continue to worship our Living God in Jesus Christ within our communities. Stay safe and look out for each other and be kind to one another.
Please feel free to contact the synod office on admin@ns.uca.org.au 08 8982 3400 or Liusem on Liusem.Mauboy@ns.uca.org.au if you have further questions.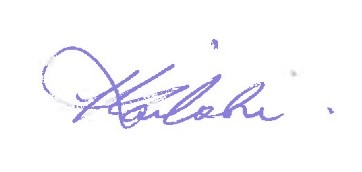 Rev Haloti T Kailahi