---
FROM THE MODERATOR
"As the deer pants for streams of water, so my soul pants for you, my God. My soul thirsts for God, for the living God." Psalm 42:1
Longing is a feeling of wanting and hoping for something. This feeling is able to encourage someone to work hard and even wander to find what they miss. That desire is also felt by the psalmist, his longing for God is like a baby fawn that cannot hide his thirst. Just as water is important for our physical life, so is God's presence. It is important for the satisfaction and fulfillment of this life. For believers who realize this, they will always feel hungry and thirsty for God and His grace in their lives.
The important thing we learn from the psalmist's longing for God is if we stop feeling thirst for God, we die spiritually. For that reason, we must not let anything reduce our longing for God, especially before Passion Sunday. Beware of any worries especially during this COVID-19 pandemic, and I urge you to seek God through prayer. In Exod. 12: 6-36 (13) it says, "The blood will be a sign for you on the houses where you are; and when I see the blood, I will pass over you." This is proof that God has power over the lives of people who belong to Him.
For those of us who are living in a time of grace because the sacrifice of Jesus Christ, the sign is clear. The symbol of the cross is on the believers' homes; a symbol that we are safe in the shade of his wings. "For I am convinced that neither death nor life, neither angels nor demons, neither the present not the future, nor any powers, neither height nor depth, nor anything else in all creation, will be able to separate us from the love of God. that is in Christ Jesus our Lord. " Romans 838-39
With this conviction let us ask God that the desire for God's presence be strengthened, and let it encourage us to continue to be with God day and night, so that our life will become a living worship of God.
Prayer
Gracious and loving God,
Grow the longing in our hearts to always meet Your presence
Teach us to always have the desire to meet God through prayer, and witness the fullness of Christ and His truth continue to grow in our hearts.
Help us so that our lives become true worship. Amen

Rev Thresi Mauboy Wohangara
---
FROM THE GENERAL SECRETARY
Thank you all for attending to Governments advice on Covid-19. Please be gentle with one another as we journey together in this time of need. We uphold and support each other within the Love of Christ in our prayers. Here are some updates on Northern Synod current practices.
1. Travels: Travel Restriction to communities and interstates remain. Any person returning will be placed in quarantine for 14 days in a hotel. Please refrain from travelling for non-essential matters including visiting people.
2. Properties: All church properties within the congregation bound will remain close until further notice. This means that no form of public worship including bible studies, small group meetings and community gathering regardless of the number of people is allowed until further notice.
3. Church building notices: Please make sure that you put a sign in all properties about the closure due to COVID-19 with a name and contact number for people who may wish to make inquiries. You can add the Synod Office Administration number 08 8982 3400 too in your signage if you so wish.
4. Funerals: Because funerals are still listed as an essential event, the chapel may be used for funeral only excluding the rest of the church property. However, a request must be sent to the General Secretary first as there is a strict guideline in place. The General Secretary may even deny granting access to hold such funeral service at the time of the request due to changing advice from Health Officials.
5. Weddings and other events: No weddings will be allowed nor any other community events in church properties until further notice.
6. Meetings: All face to face meetings have been suspended until further notice. This includes Presbytery Meetings, Synod Standing Committee meetings and Synod meeting. Meeting of small committees may still happen by phone or video link but not more than two people are allowed to be in one room.
7. Synod meeting: The Synod meeting in July has been cancelled and at this stage we are planning for the synod to be held in the last week of October 2020 depending on COVID-19. We will keep you informed.
8. Worship life, Congregation ministries and Pastoral care: Please follow advice from The Moderator, Presbytery Minister, Ministers, Pastors, Chaplains, Resource and Support Workers. You will find some information on our website www.ns.uca.org.au
9. Synod Office: The synod office will remain open with skeleton staffs as most people are now working from home. Administration will still attend to all phone calls, emails and providing support for all inquiries.
We will continue to update you each week. Wishing everyone the best of Christ ministry during the journey of Lent as we prepare for Palm Sunday and Christ journey over next week.
In Christ,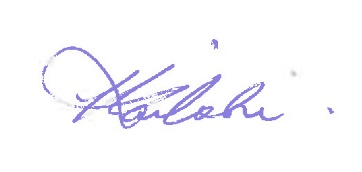 Rev Haloti T Kailahi