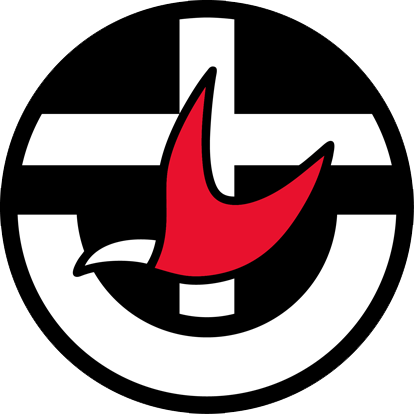 Farewell, Faithful Servant
Rev Bernard Clarke passed peacefully from this life on the night of 23 February 2020 after a long struggle with illness. We pray for his wife and the extended family as they grieve the loss of a wonderful Minister and servant of Christ through the church.
Raised on the Croker Island mission, Rev Clarke began mission and ministry work with the Methodist Church from 1964. Over fifteen years until 1980, as part of the new Uniting Church, the man we knew and loved as 'Bernie' never stopped learning from the Aboriginal people he served. He never stopped urging non-Aboriginal Australians to reach out in reconciliation and justice and respect for the First Peoples of this land. He never stopped caring, never lost his passion for equality and Christlike compassion for those the world abused. He never stopped loving the Arnhem Land communities who shaped him, or sharing their wisdom with others.
I first met Bernie Clarke in South Australia as I sought to learn more about Aboriginal culture and the truth behind their dispossession from the land. So strong was his knowledge and so deep his respect that for some years I assumed he himself was Aboriginal. Not by blood, he told me with some embarrassment; but it was clear he considered it a compliment as I meant it to be.
Rev Clarke was a beloved mentor to me and others on a whole range of justice issues. At one meeting of the SA Synod his Bible studies about radical equality and economic justice shocked some and transfixed others. Bernie didn't see Jesus as a figure off in heaven but as a living companion whose radical teachings could transform our world.
Rev Clarke returned to the Northern Synod to research and renew friendships from his mission days; this led to his 2010 biography of Mr G Djerrkura, who taught Bernie as a friend and mentor and set an example of Aboriginal Christians challenging the dominant culture. That book, with its title translated as 'The Spear and the Cloud', remains one of the best ways for white people to engage with Aboriginal knowledge.
My own debt to Bernie deepened when he encouraged me to apply for a position at Nungalinya College. I was not willing to come to the Northern Synod without his blessing, but because of him his growing place has enriched my own life beyond measure. For some years we only caught up at funerals where families of great men and women of Arnhem Land always treated him with lovely reverence and appreciation.
Soon it will be his funeral, and I hope this Synod will be remembered there. His words on my last visit to his hospital room last year will haunt me: he felt a failure because his dream of an Australia fully equal, walking together, grounded in respect for Aboriginal people, still seems far away.
As we mourn, let us also rejoice for a life wonderfully lived; and as we rejoice let us also resolve to bring Bernie's dream to life. Let us walk together in deep covenant, knowing that the God who was in Jesus is in our Australia as well – and has been from the first beginnings. Then they may say of us as we can say of Rev Bernard Clarke, 'they will know we are Christians by our love for one another'.
Rev Dr L Lee Levett-Olson